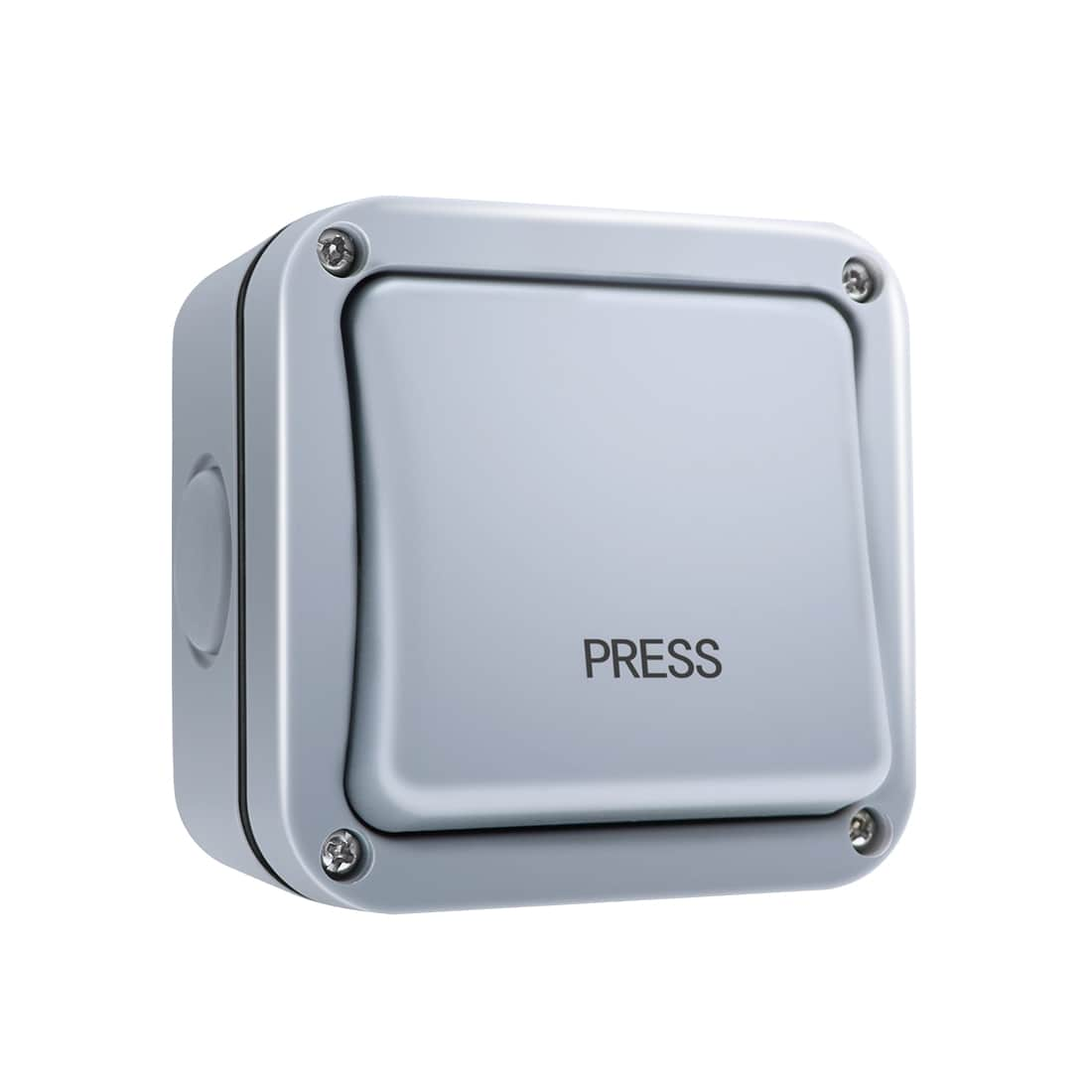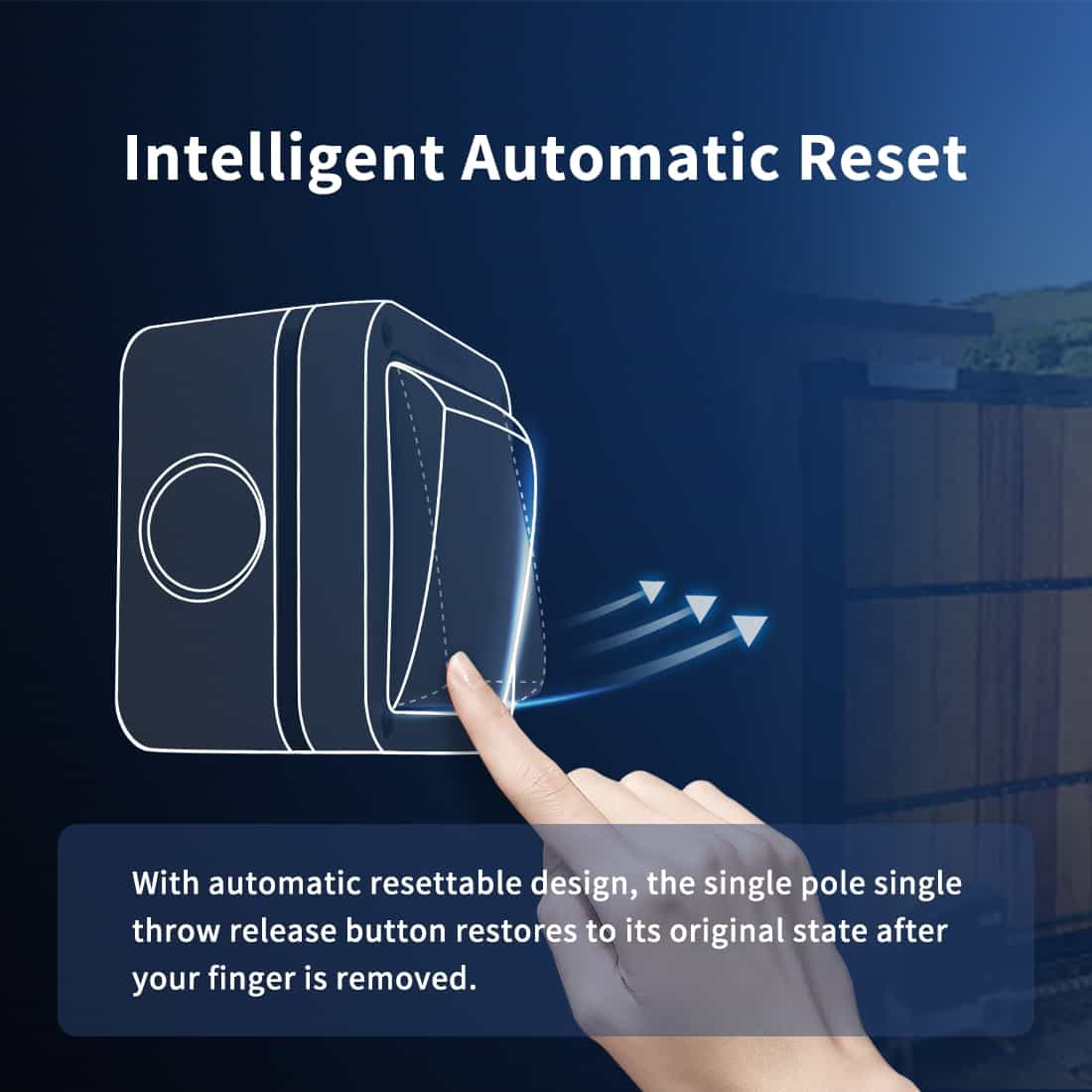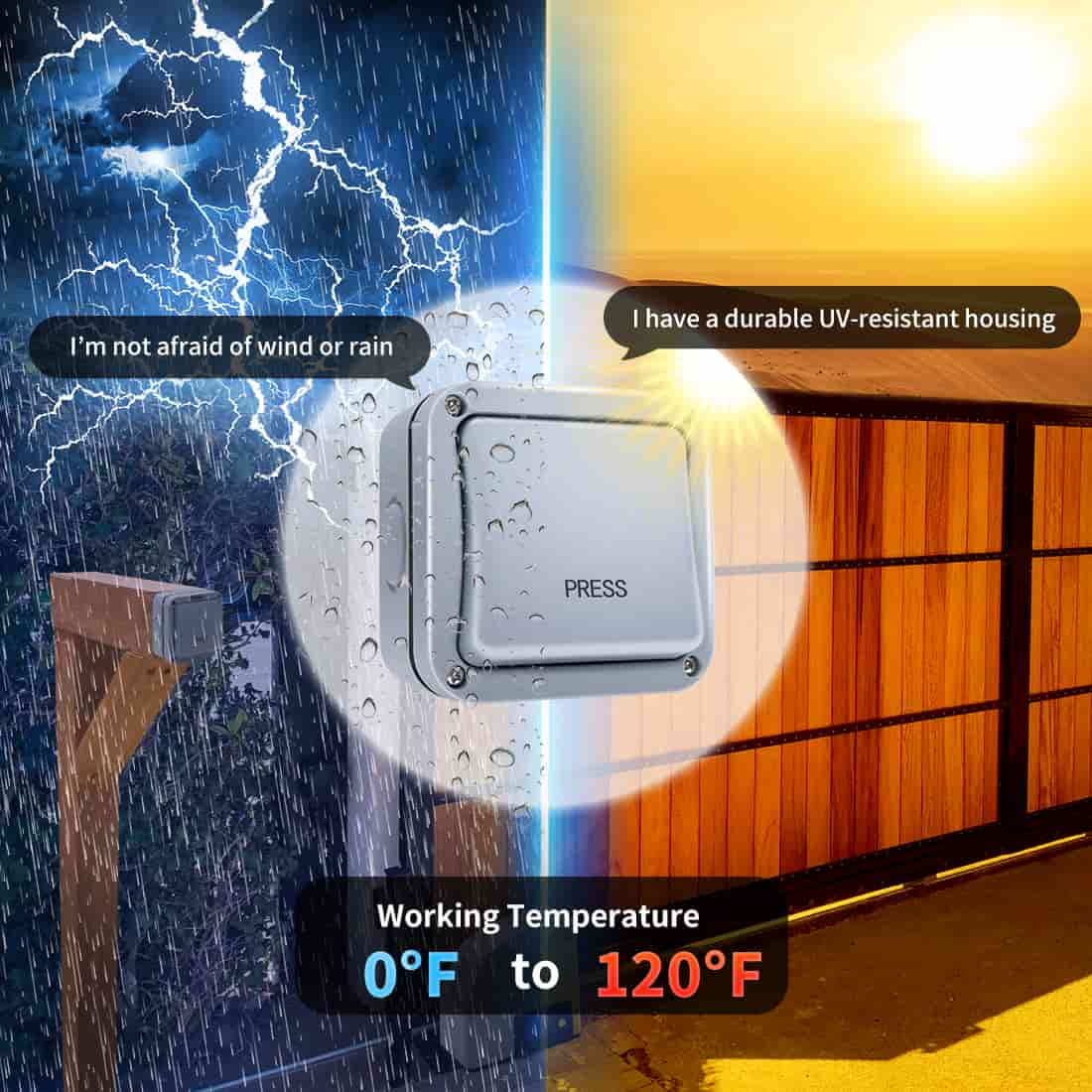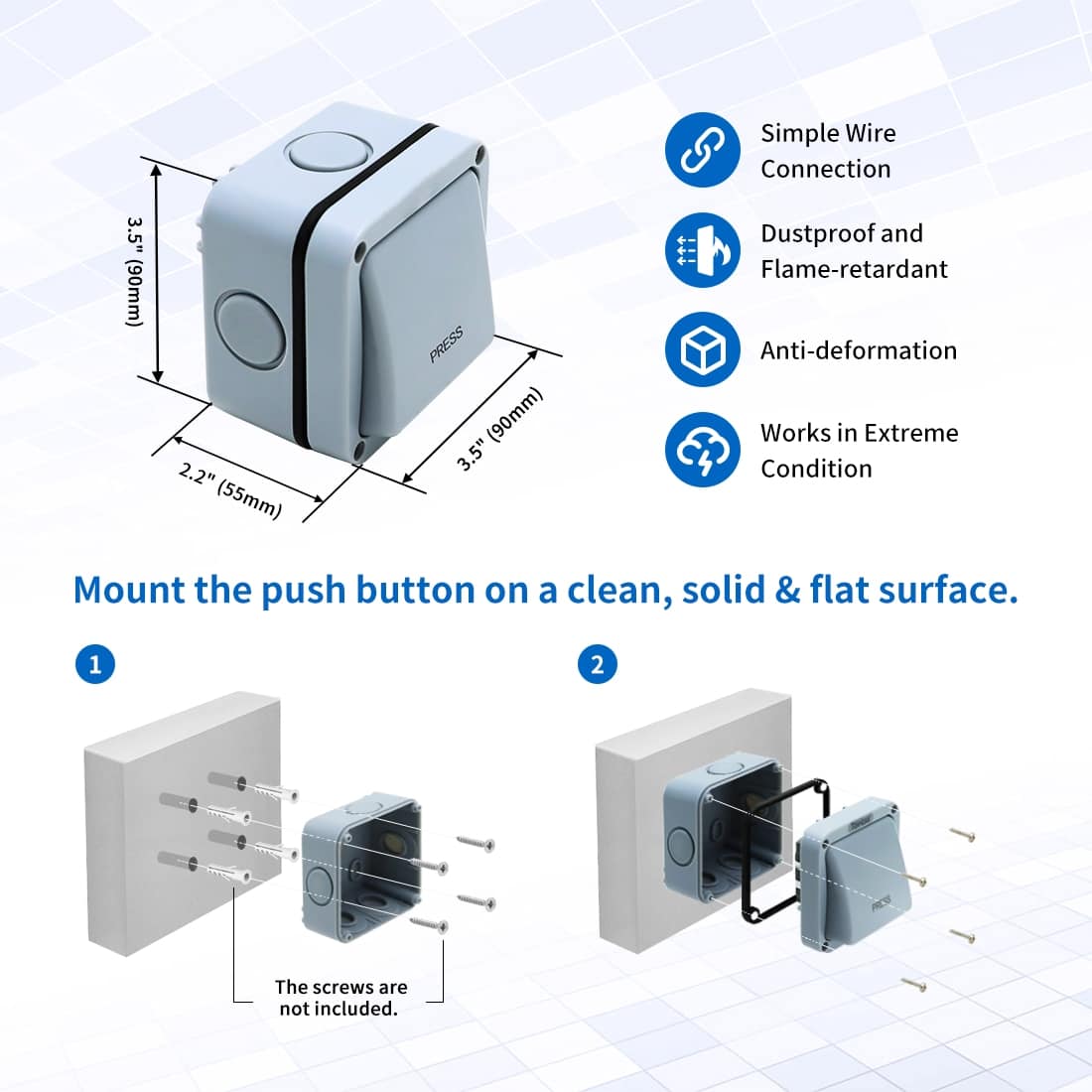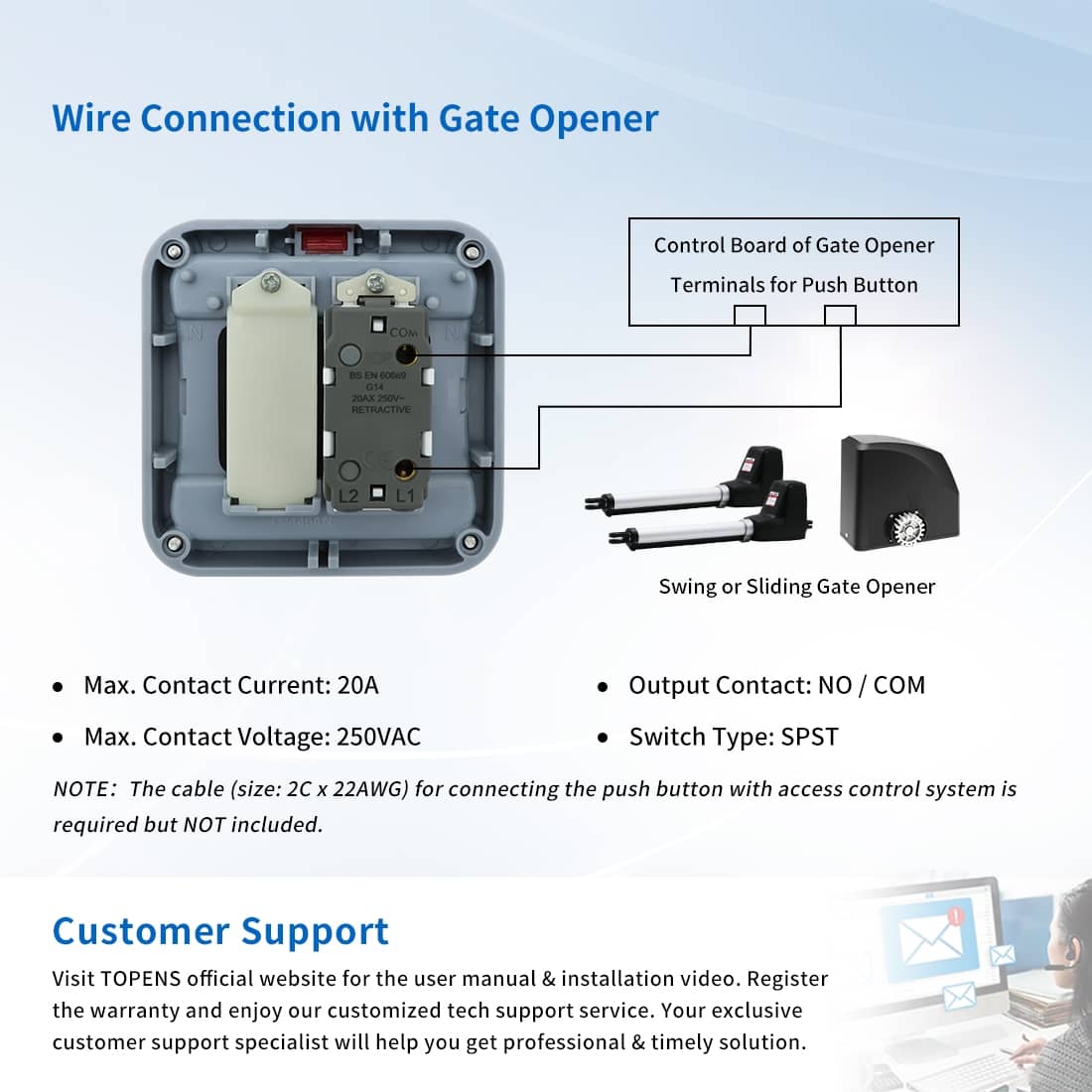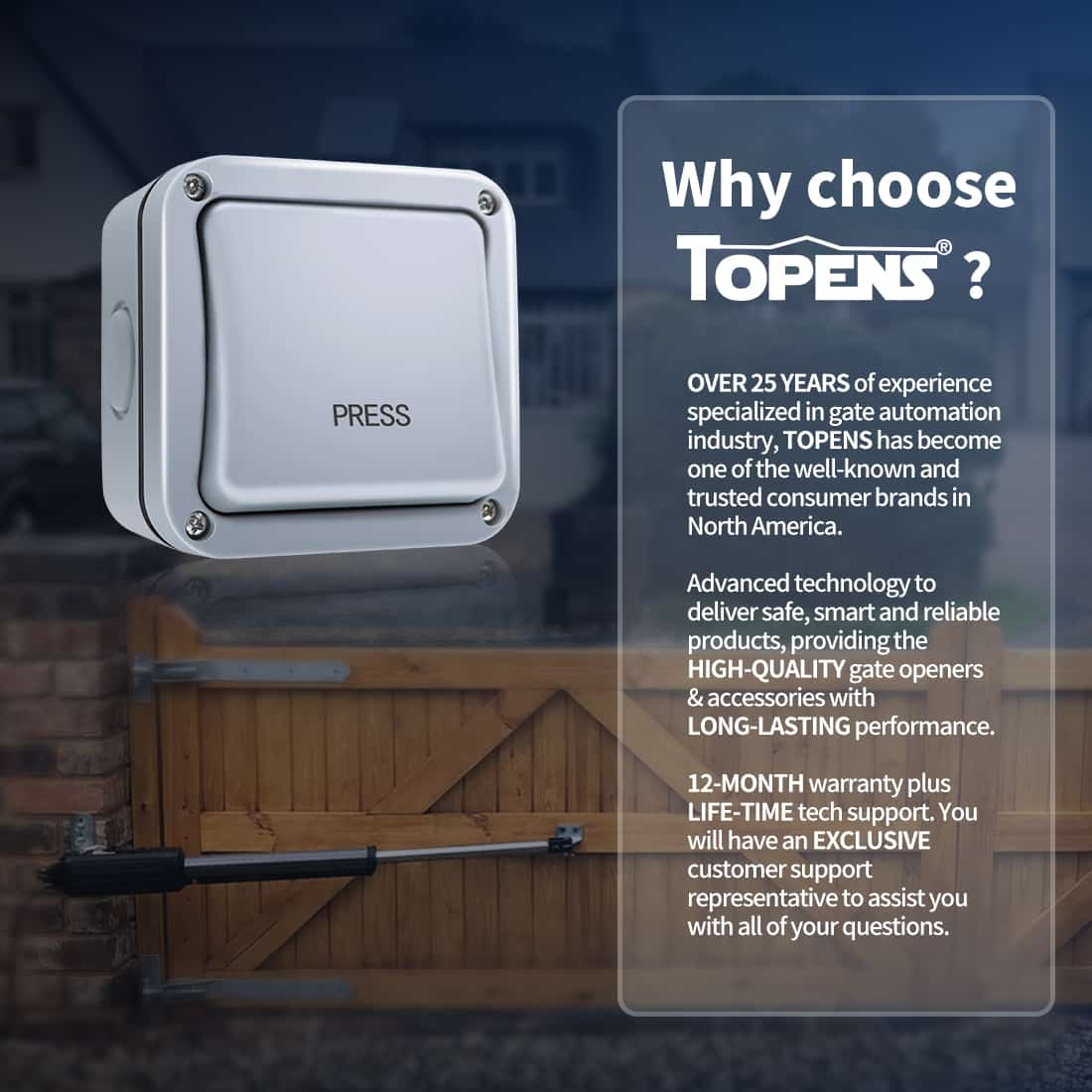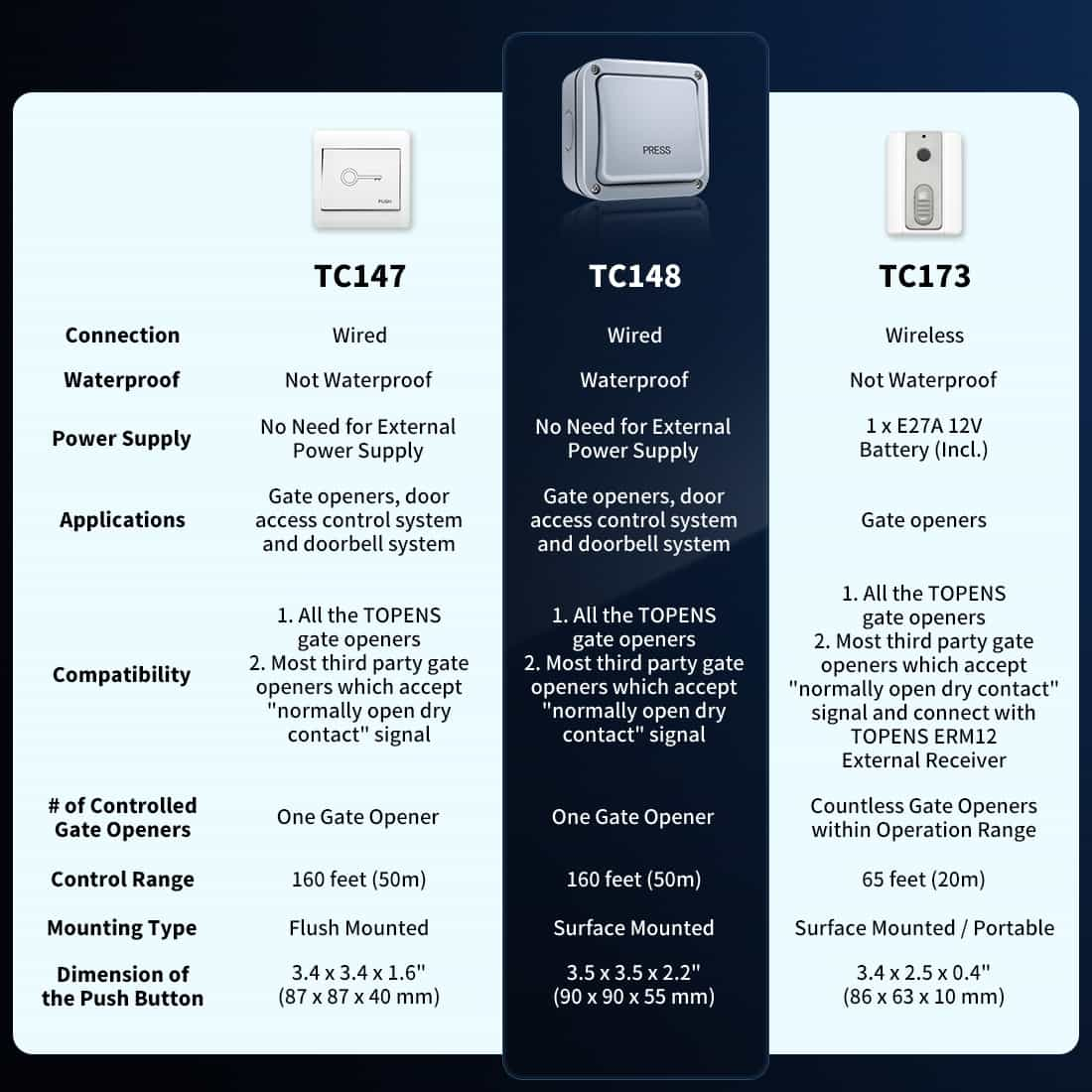 TC148 Waterproof Push Button Switch for Gate Opener
● TOPENS TC148 waterproof wired push button is a release switch designed for outdoor use, and commonly used at locations where the access control is essential. Weatherproof casing ensures the superior protection against water and dust from all directions. With automatic resettable design, the release button restores to its original state after your finger is removed. Simply press the button to start or stop the gate opener!
● Works with all TOPENS gate openers, and compatible with most third party swing or sliding gate opener whose control board accepts "Normally Open Dry Contact" signal. The TC148 momentary contact switch is activated by pressing the button on the switch, no need for external power supply. Simple wire connection makes the installation easy and quick. You can add this wall button on the entrance, exit, or both sides of your gate.
● This push button is commonly used for household, courtyard, warehouse, school, office building and other commercial sites. Adopting the single relay output signal, the reset switch is perfect to control the operation of gates, doors and exits. It is strongly recommended to use the TC148 single pole switch with automatic swing or sliding gate opener system, providing a handy way of opening and closing the gate with one simple press. Great for your family to access!
● Free shipping within continental U.S. by 3-6 working days delivery. 30-day worry-free return & refund. Contact us anytime for any questions.
In stock
Great switch
This is an excellent switch that is rugged and well made to withstand the elements. I would highly recommend this switch for any outdoor application.
Love it!!!
Alot of reviews complain about its weather seal capabilities. So I was proactive and bought a weather sheild of my own to add additional protection and it looks and functions amazingly! Thank yall!
Convenient
We've only been using a couple of weeks but no problems so far.
Extended Warranty
Comes with 12-month warranty basically. We also offer extended warranty plans: 2 years and 3 years options.
7/24 Customer Support
Our customer support representative will help you get professional, customized and timely solution.
Free Shipping
Free shipping within continental U.S. by 3-6 working days delivery.
30-day Free Trial
Get a free trial of our gate opener, TOPENS provides customers with the 30-day worry-free exchange & return.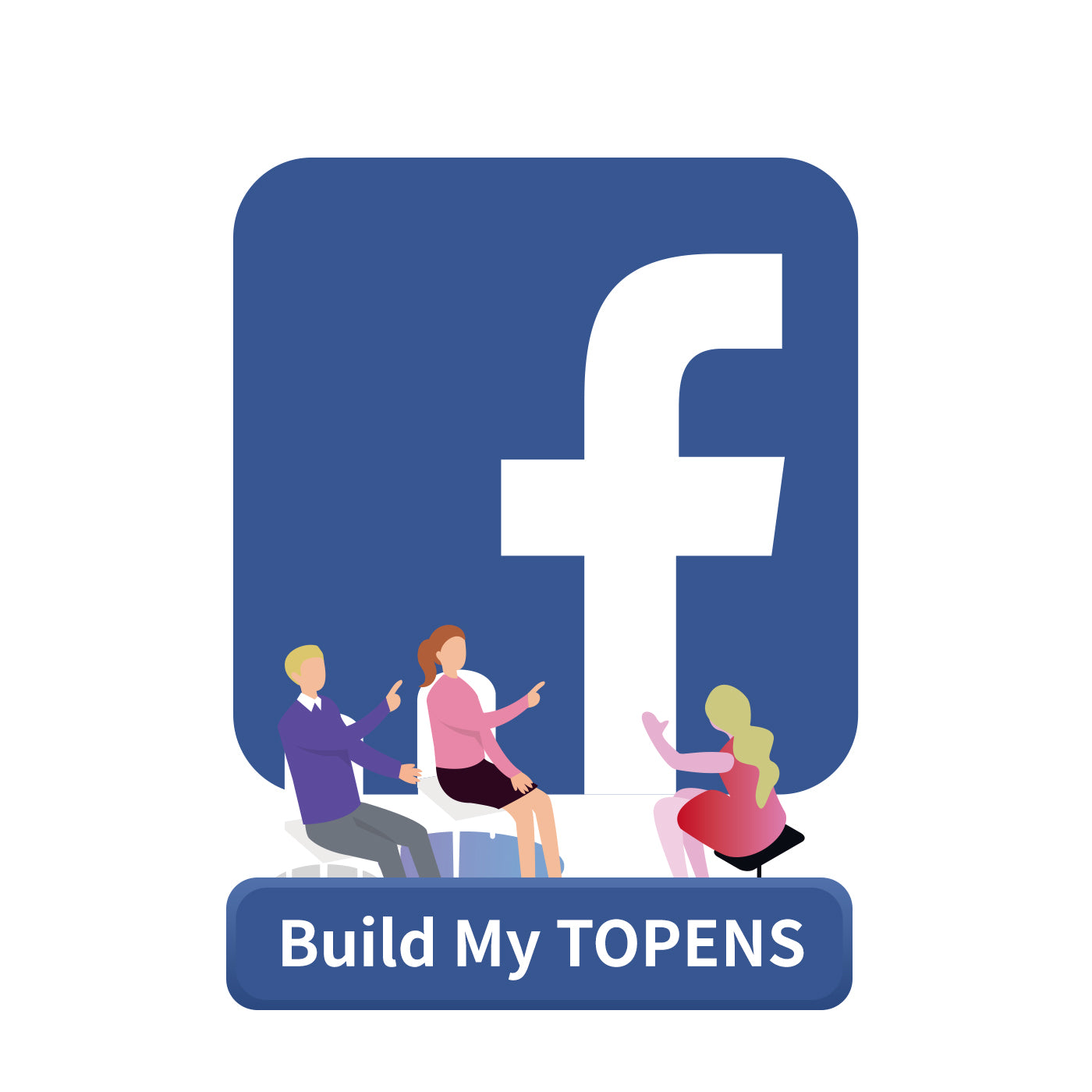 Facebook group
The group "Build My TOPENS" is a community for home DIY lovers to share thoughts, ideas, and stories.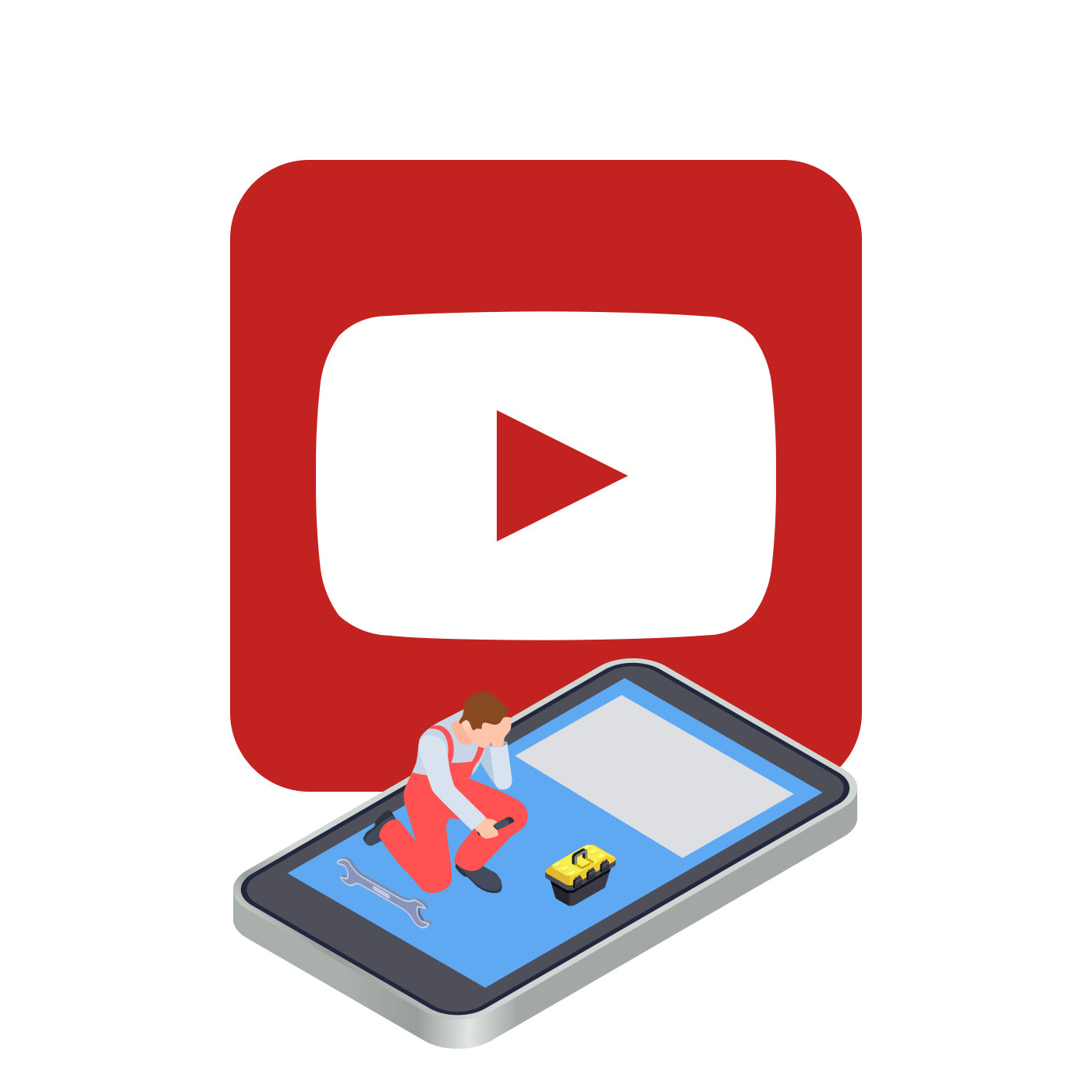 YouTube channel
Installation videos of TOPENS gate openers and accessories.
Stay up-to-date
Blog posts