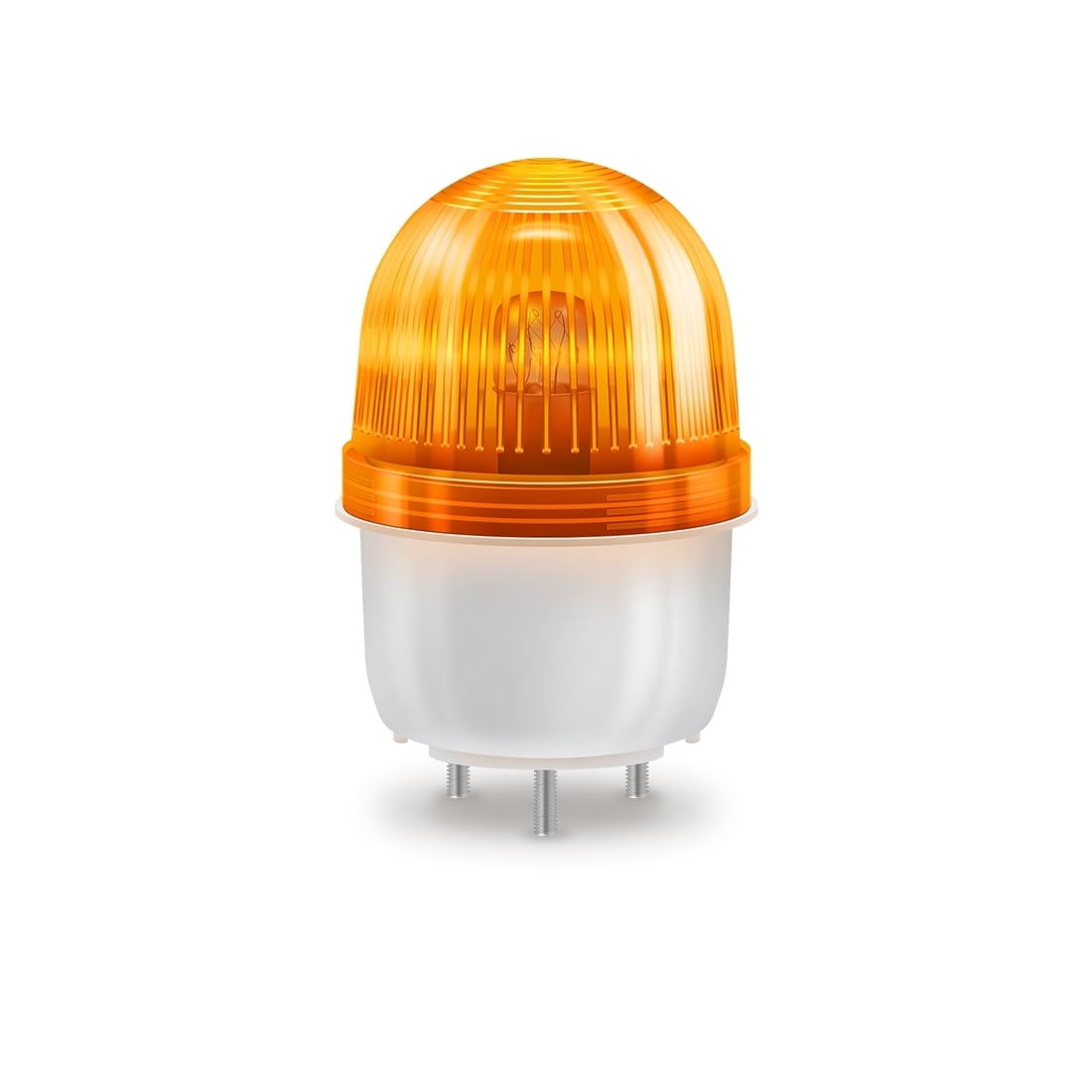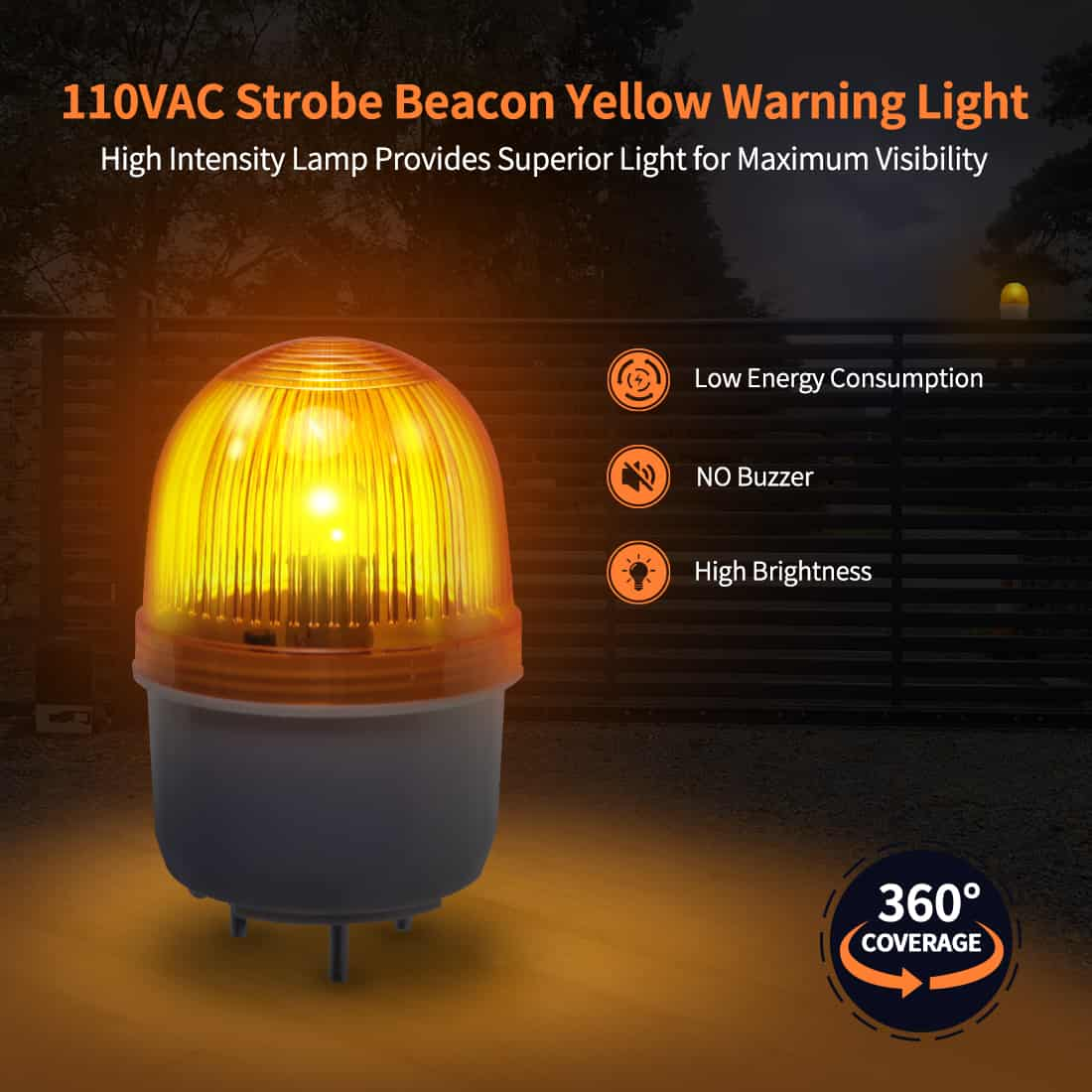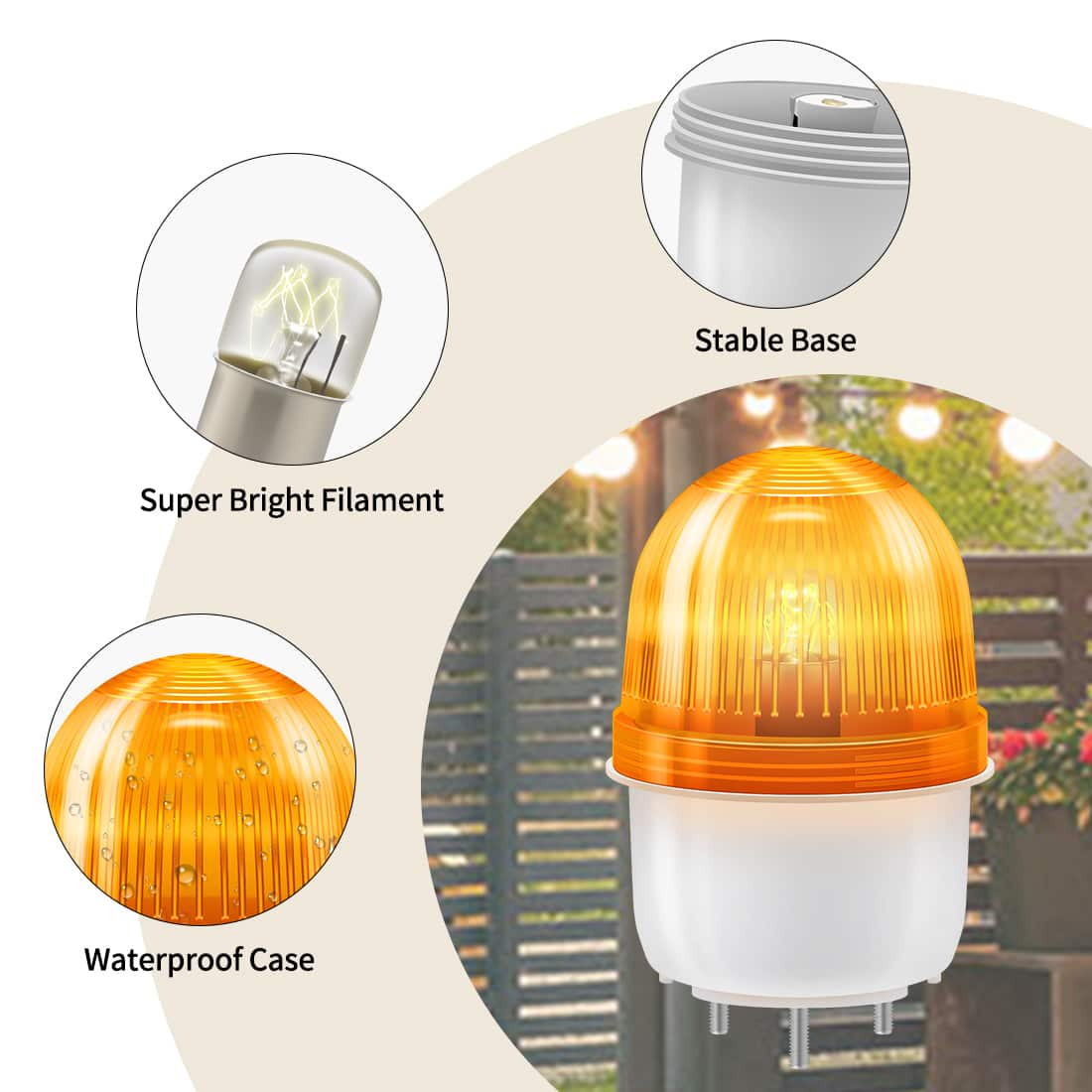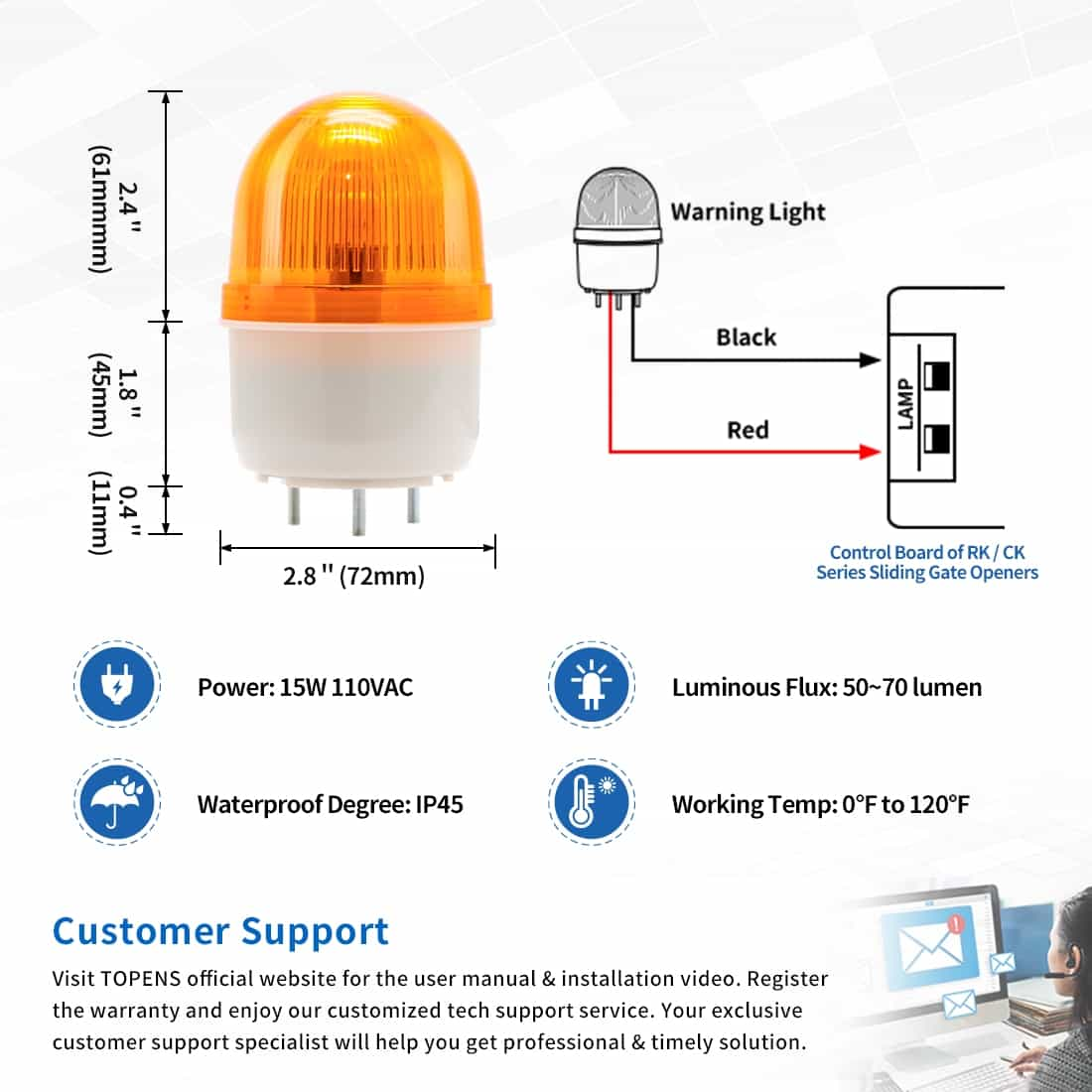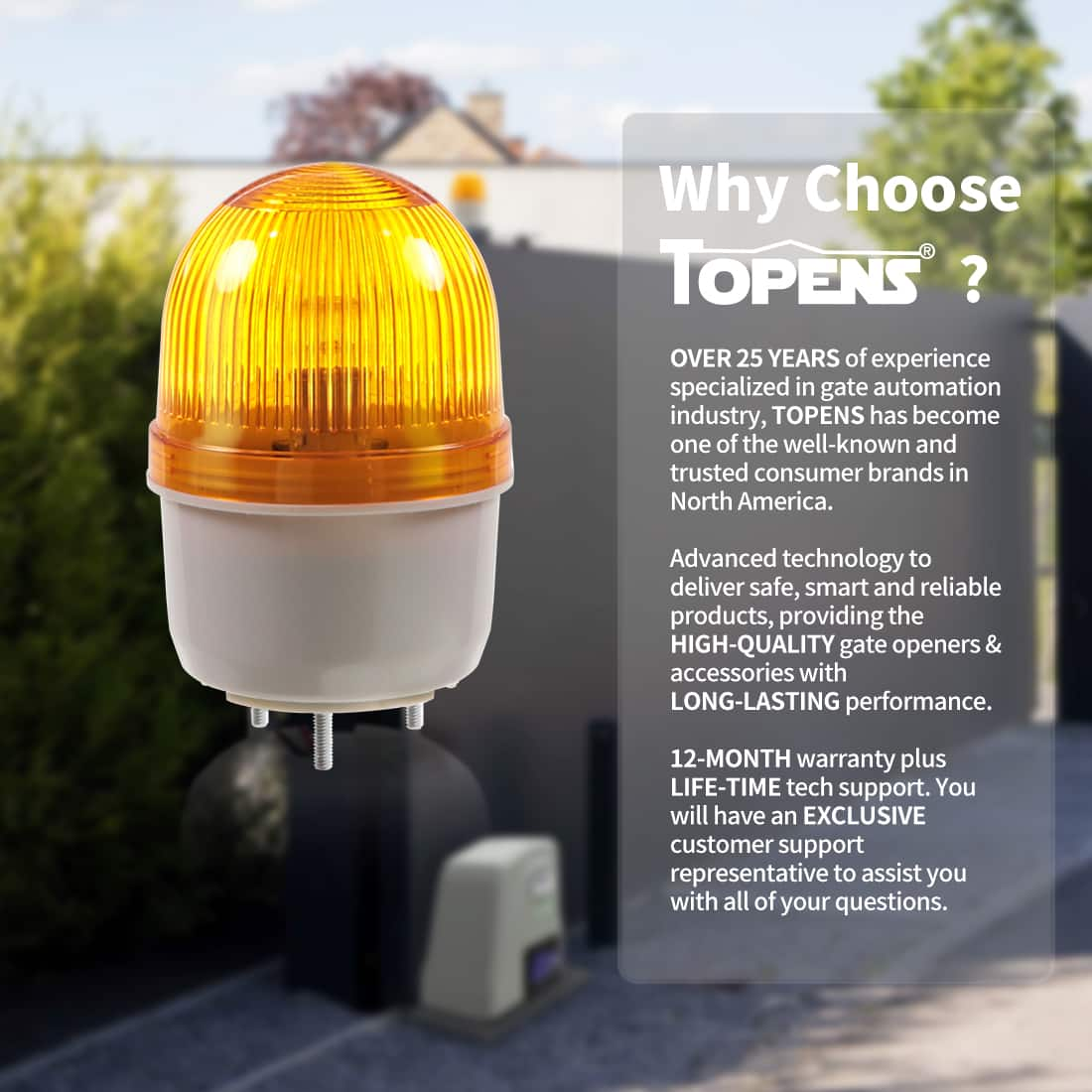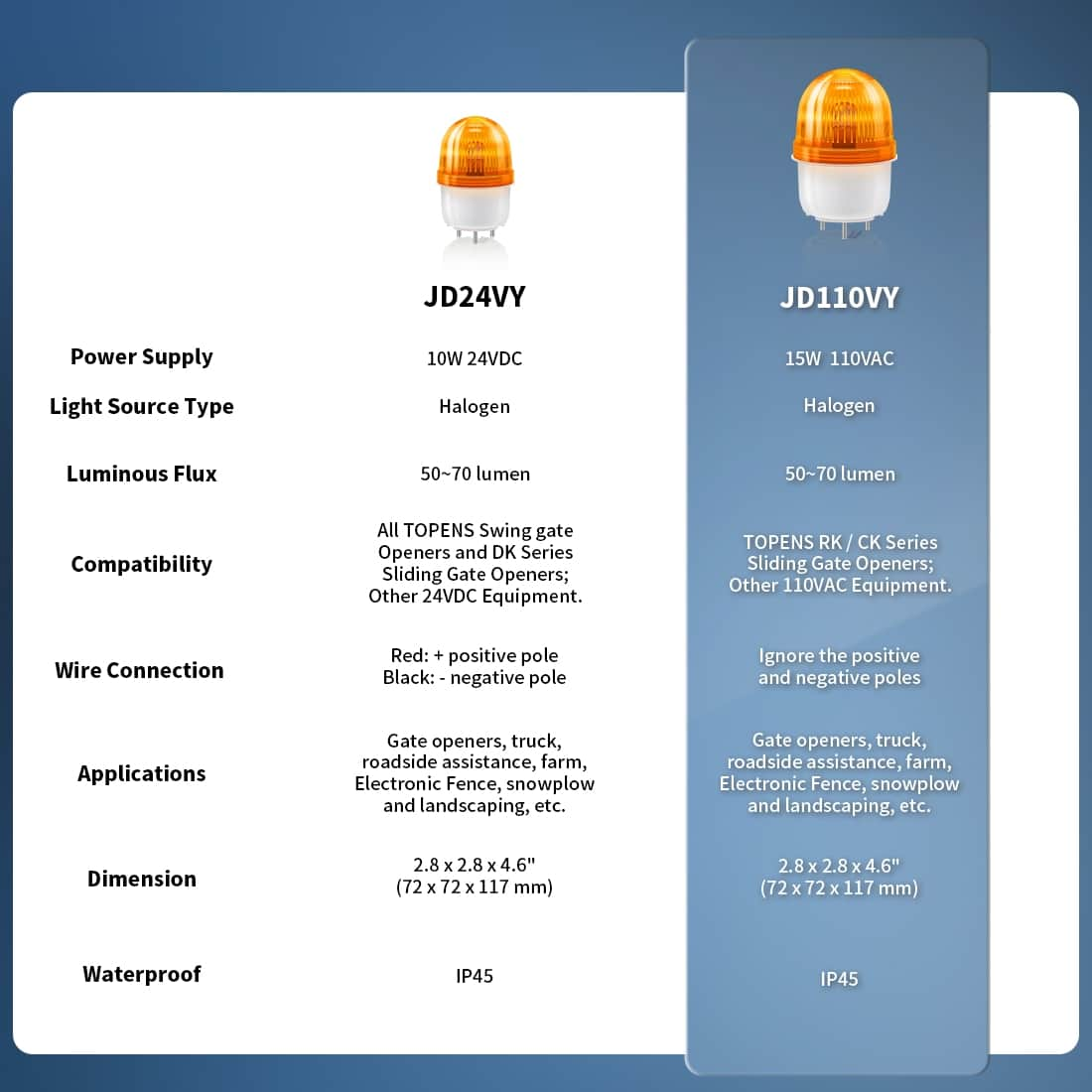 JD110VY 110V Strobe Light Gate Warning Light
● JD110VY Beacon is designed to provide superior light for maximum visibility. Hi-intensity lamp with high visibility deliver great vibrant amber color. This unique gadget using 15W of power with 360 degrees of coverage, you can expect everyone in your surroundings to be alerted. Perfect in foggy, rainy, snowy season, ideal for emergency situations.
● The 110VAC Warning Light is a perfect flashing light for TOPENS RK / CK series sliding gate openers, construction sites, safety warning etc. Also ideal for roadside assistance, small business, farm and landscaping companies. It also can be used at the night party or light show!
● High quality & professional grade product. Designed for DIY installation. Housing is made of durable AS materials and halogen tungsten lamp for max brightness. Waterproof IP45. Comes with ABS materials base and fixed with the screws.
● This beacon is compact & handy in design and available in 110VAC with 15W of power. It is easy to place the ABS material bottom of the screw fixation on most solid exterior. Each product is fully tested before packing to ensure the customer a pleased shopping experience.
● Free shipping within continental U.S. by 3-6 working days delivery. 30-day worry-free return & refund. Contact us anytime for any questions.
In stock
Extended Warranty
Comes with 12-month warranty basically. We also offer extended warranty plans: 2 years and 3 years options.
7/24 Customer Support
Our customer support representative will help you get professional, customized and timely solution.
Free Shipping
Free shipping within continental U.S. by 3-6 working days delivery.
30-day Free Trial
Get a free trial of our gate opener, TOPENS provides customers with the 30-day worry-free exchange & return.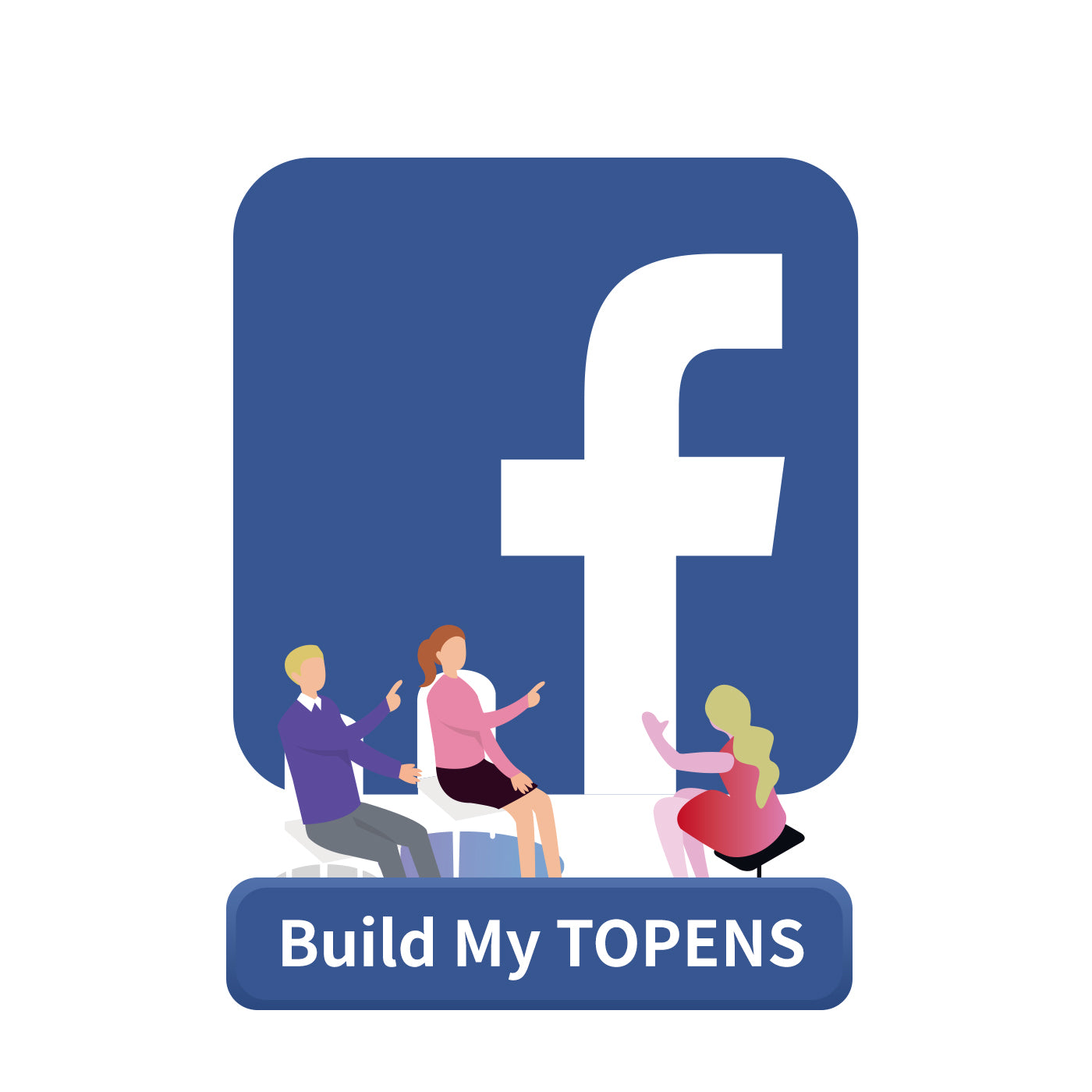 Facebook group
The group "Build My TOPENS" is a community for home DIY lovers to share thoughts, ideas, and stories.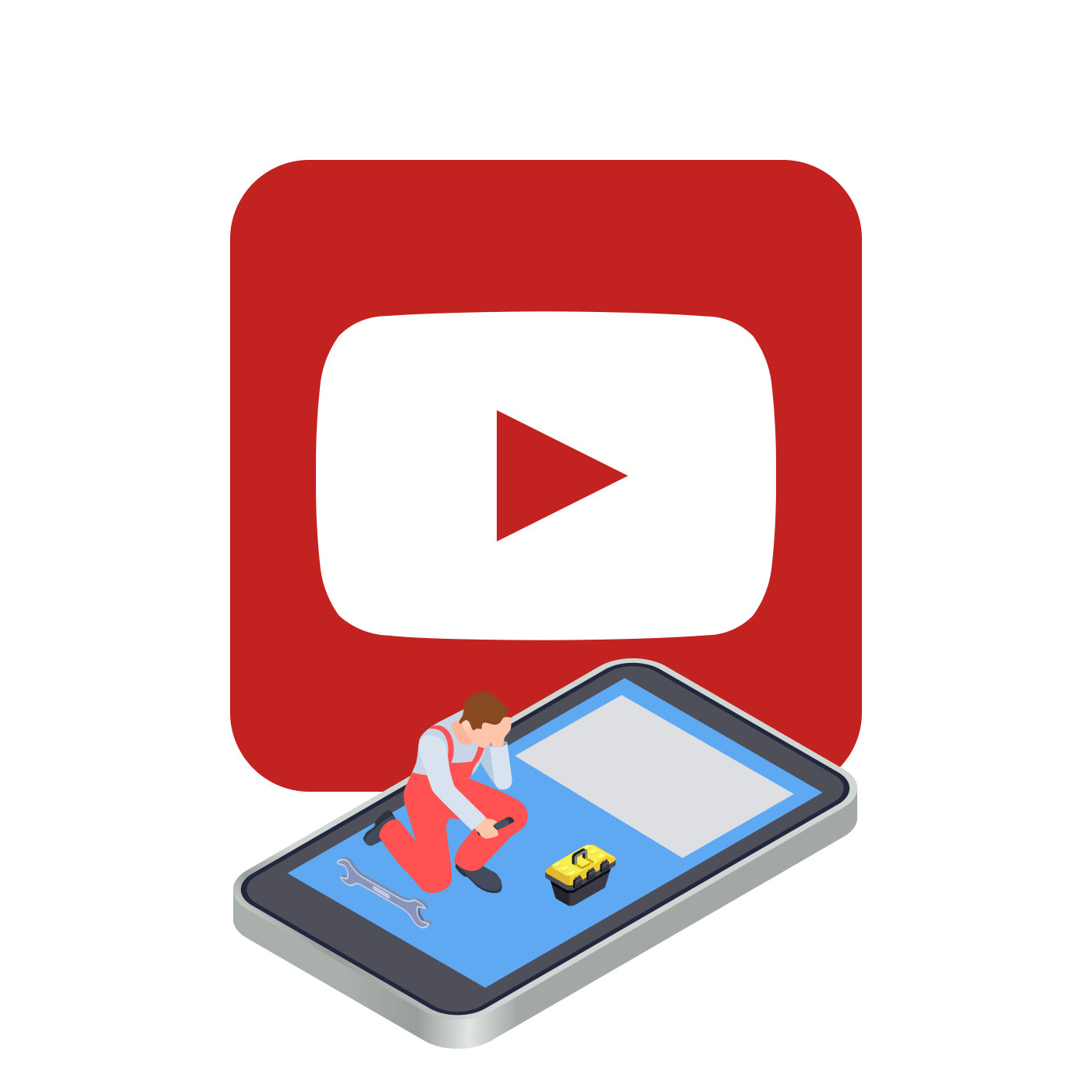 YouTube channel
Installation videos of TOPENS gate openers and accessories.
Stay up-to-date
Blog posts