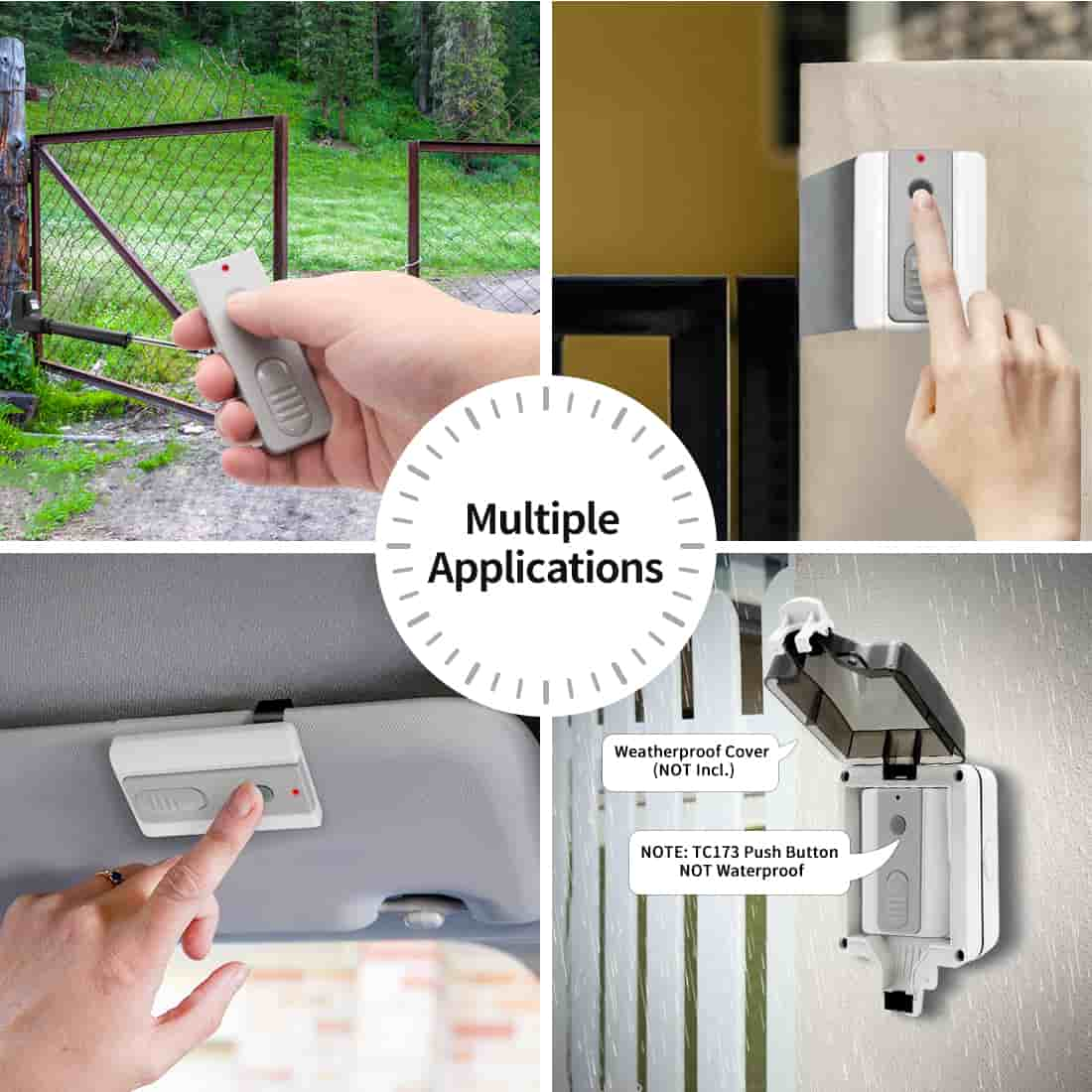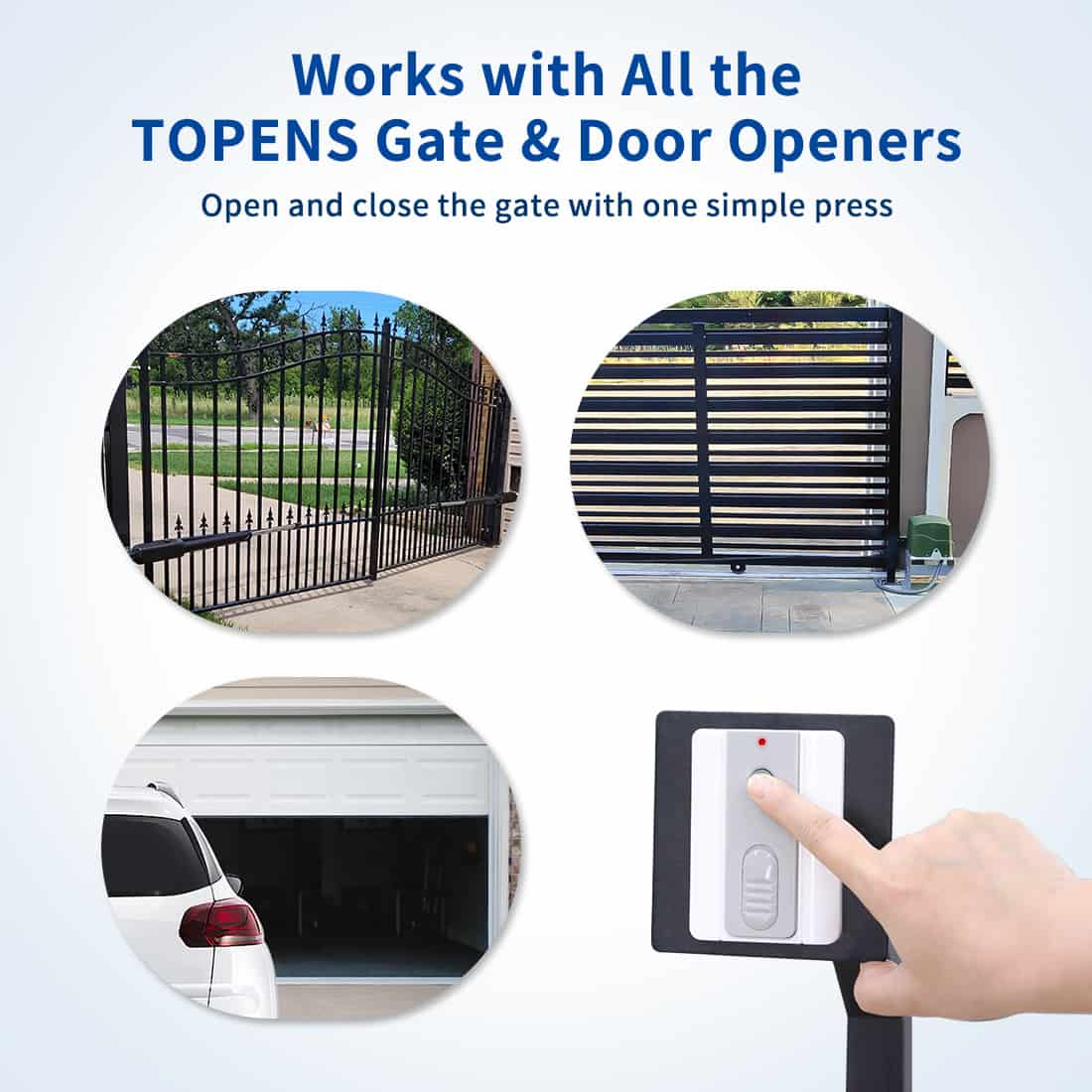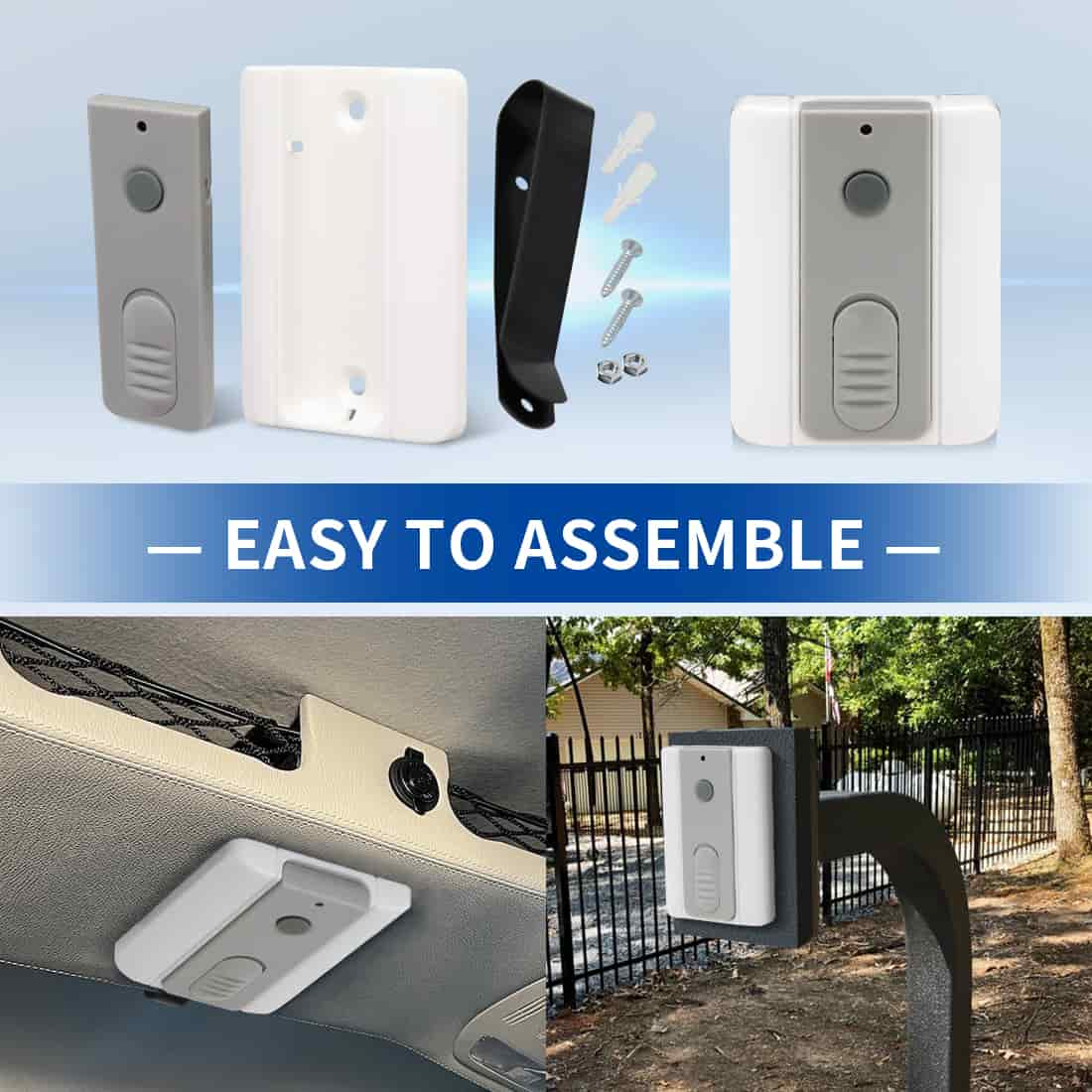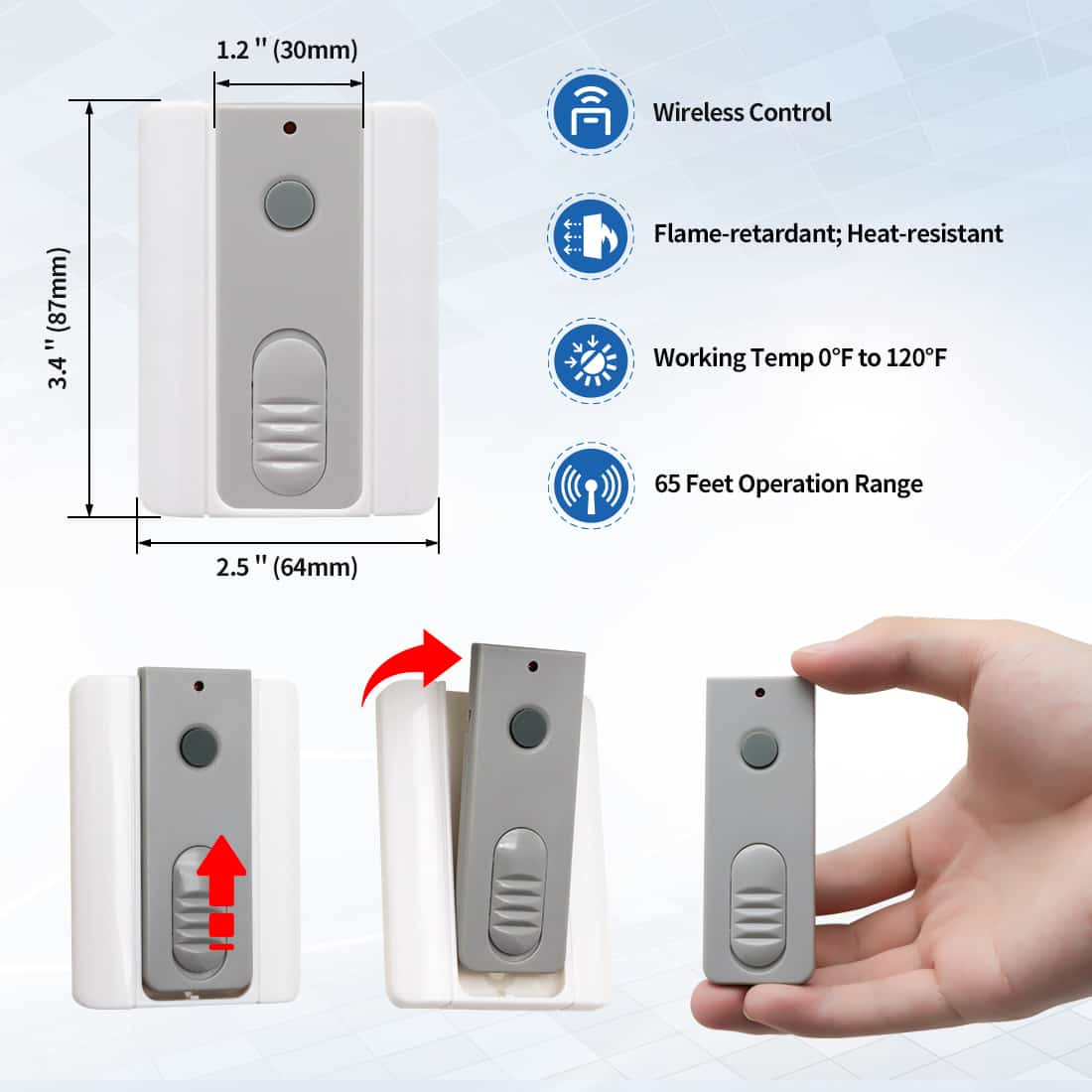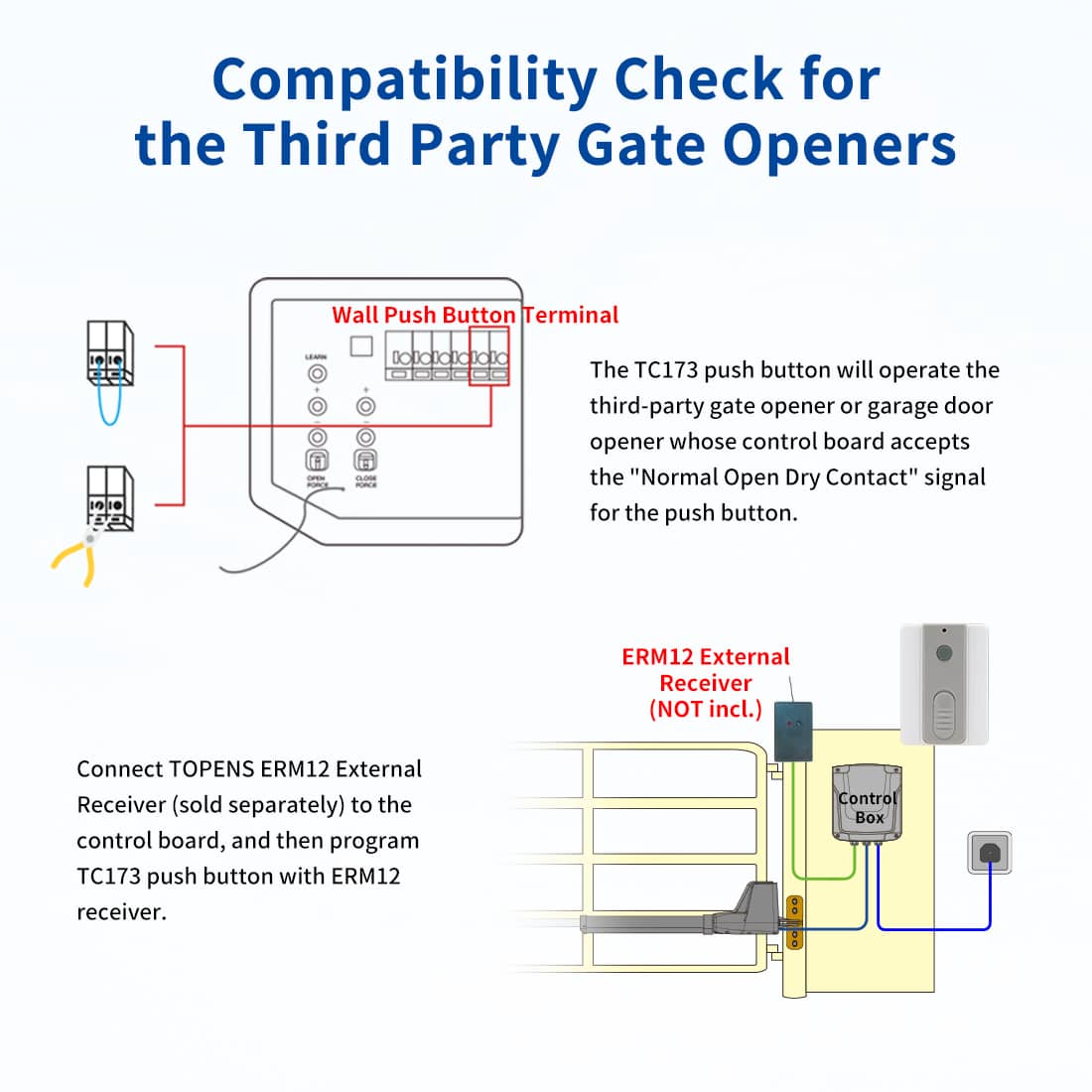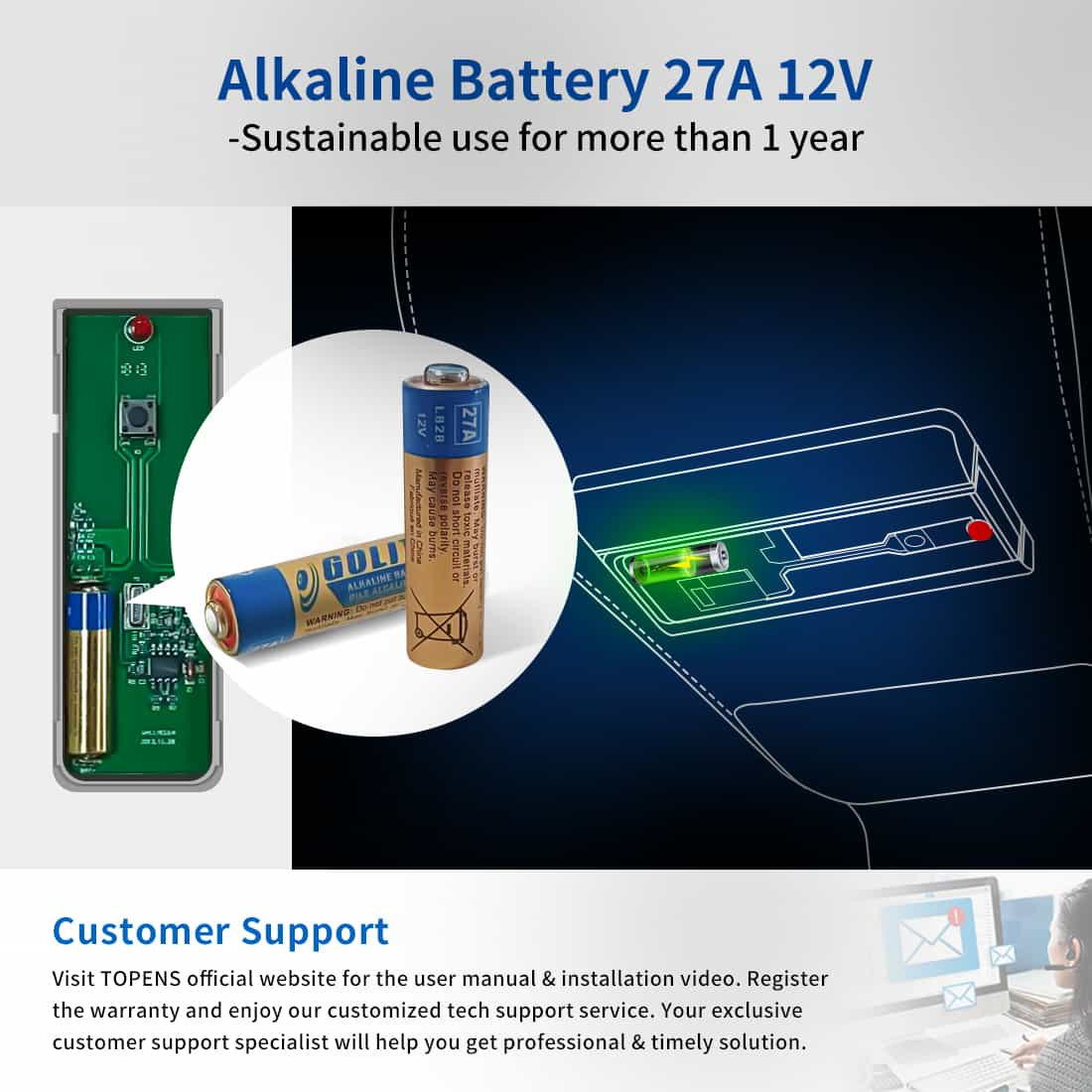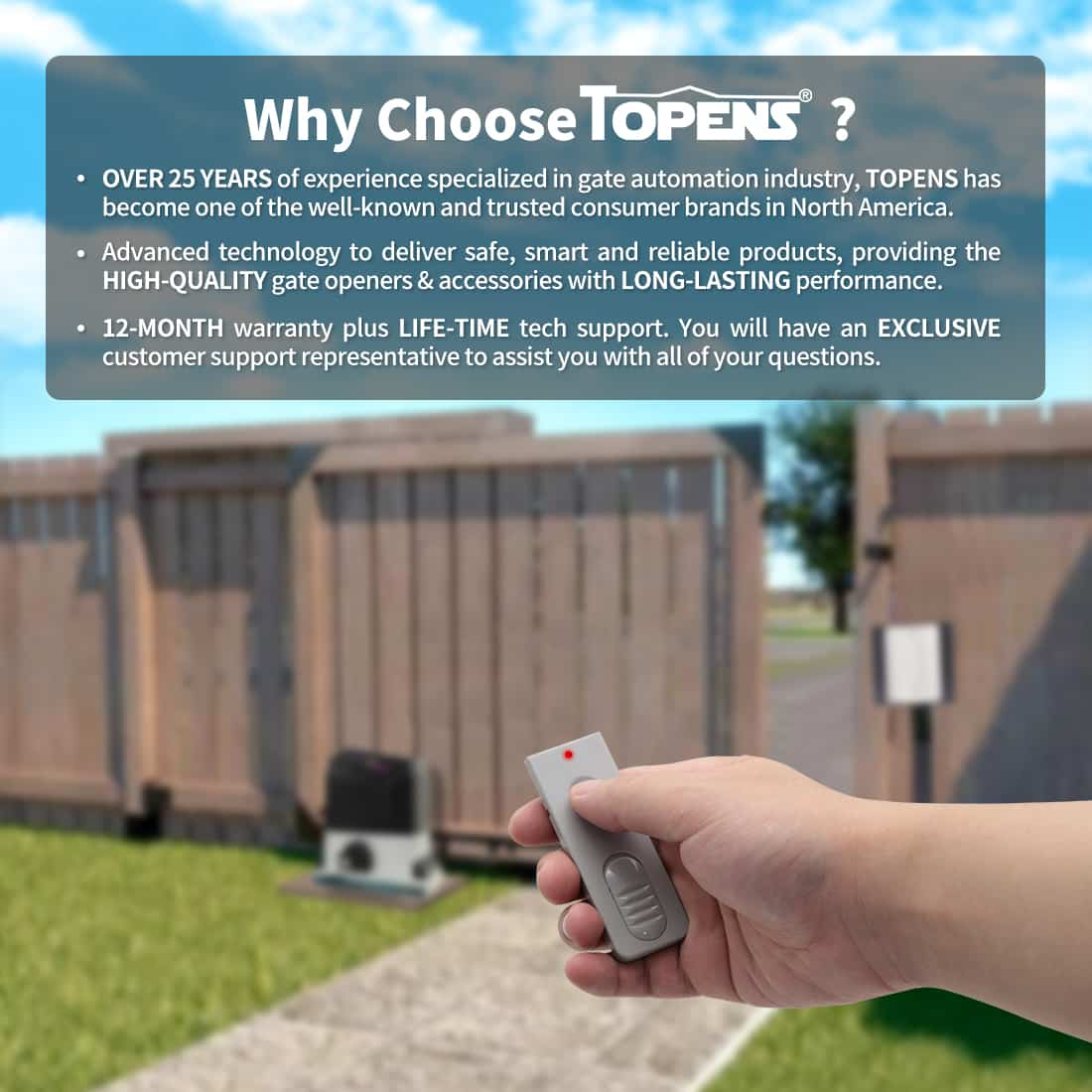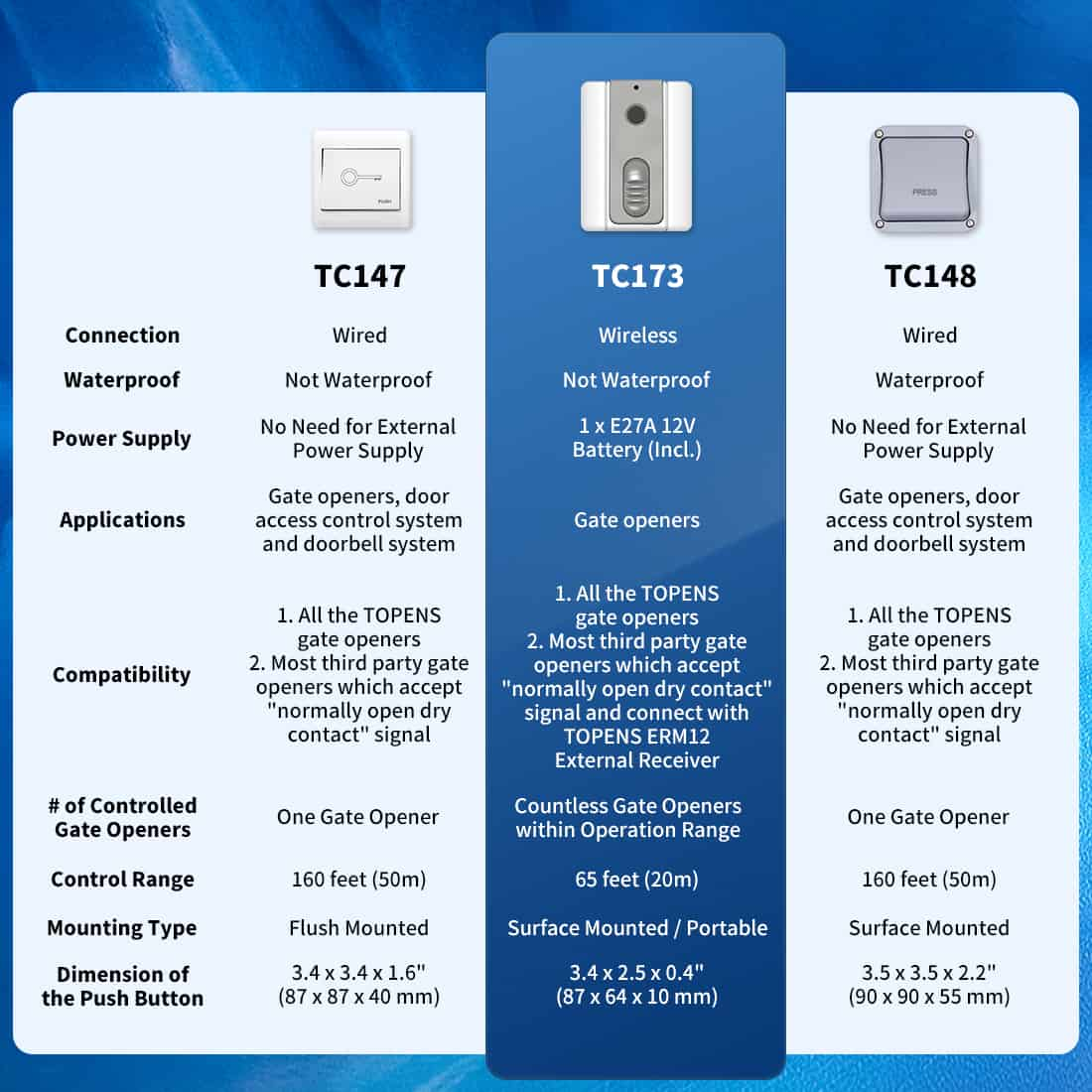 TC173 Wireless Push Button Remote Control Transmitter for Gate Opener
● TOPENS TC173 wireless push button is designed for a variety of applications and is commonly used in locations where access control is essential. Advanced TOPENS security code technology keeps the gate operator system safe. This push button greatly improves the experience of keyless operation. It is strongly recommended to use the TC173 push button with automatic swing or sliding gate opener, allowing instant access with a single press.
● Simple to add the wireless push button to your gate opener system using the programming button on the control board. One TOPENS gate opener can pair Max. 8 TC173 push button on its own, and up to 250 with ERM12 External Receiver (sold separately). Each time you press the button, the gate will operate between open-stop-close-stop-open. The 27A 12V alkaline battery (incl.) lasts up to 1 year at 5-10 activations per day.
● Works with all the TOPENS gate openers, and is compatible with most third party gate opener or garage door opener whose control board accepts the "Normal Open Dry Contact" signal for the push button, and connects with our ERM12 External Receiver (sold separately). The ERM12 can be powered by 9-24VDC from the control board or external power source. Kindly note that this wireless wall button works with the gate / garage door openers only, and does not support other door access control systems.
● Free shipping within continental U.S. by 3-6 working days delivery. 30-day worry-free return & refund. Contact us anytime for any questions.
In stock
Perfect, just what I needed
Excellent product. Mounting bracket and controller are great and easily installed. The pairing of the controller was exceptionally easy. A great addition to a very good gate opener.
Great Extra!
This is a great extra to our gate system! I keep this in my car on the visor and at a push of a button the gate can be opened or closed. Would definitely recommend.
Reliable Gate Opener.
This one stays in my truck. Always at the ready whenever I need the gates opened. Never an issue.
Remote
the remotes work good, easy to program as well.
TC173 Remote
I bought 2 of these units for our cars. Easy instructions and was quickly able to program them. They have very good range and fit on our sun visors fine. Another great product from Topens.
Dear Carl, thank you so much for your kind review. You really did a great job! We hope that our products can bring great convenience to your life. As we are a growing brand, your positive review will encourage us to go further and become better. Customer satisfaction is our top priority and all our products enjoy life-time tech support. If you have any questions, please feel free to contact us. All your concerns will be answered within 24 hours.
Extended Warranty
Comes with 12-month warranty basically. We also offer extended warranty plans: 2 years and 3 years options.
7/24 Customer Support
Our customer support representative will help you get professional, customized and timely solution.
Free Shipping
Free shipping within continental U.S. by 3-6 working days delivery.
30-day Free Trial
Get a free trial of our gate opener, TOPENS provides customers with the 30-day worry-free exchange & return.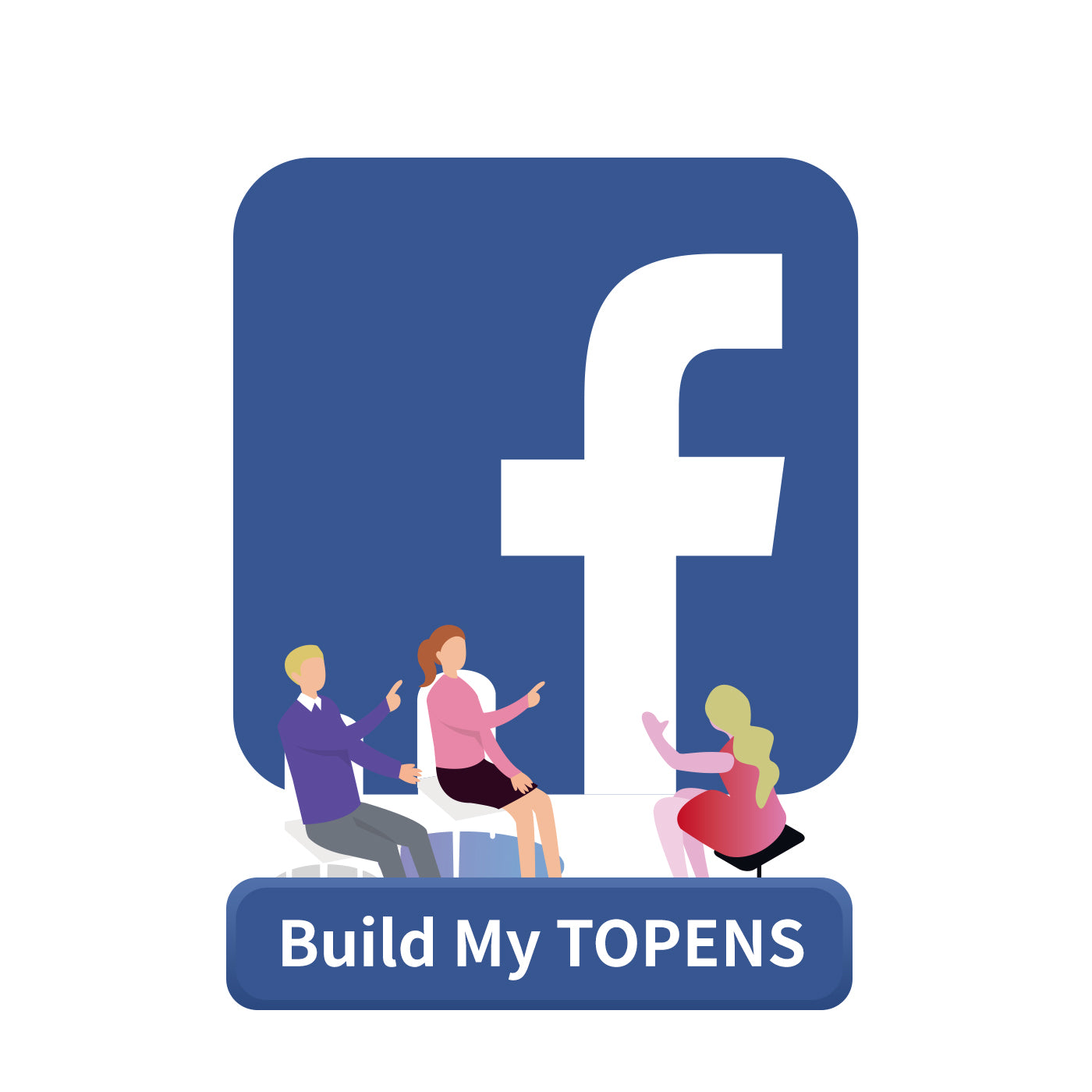 Facebook group
The group "Build My TOPENS" is a community for home DIY lovers to share thoughts, ideas, and stories.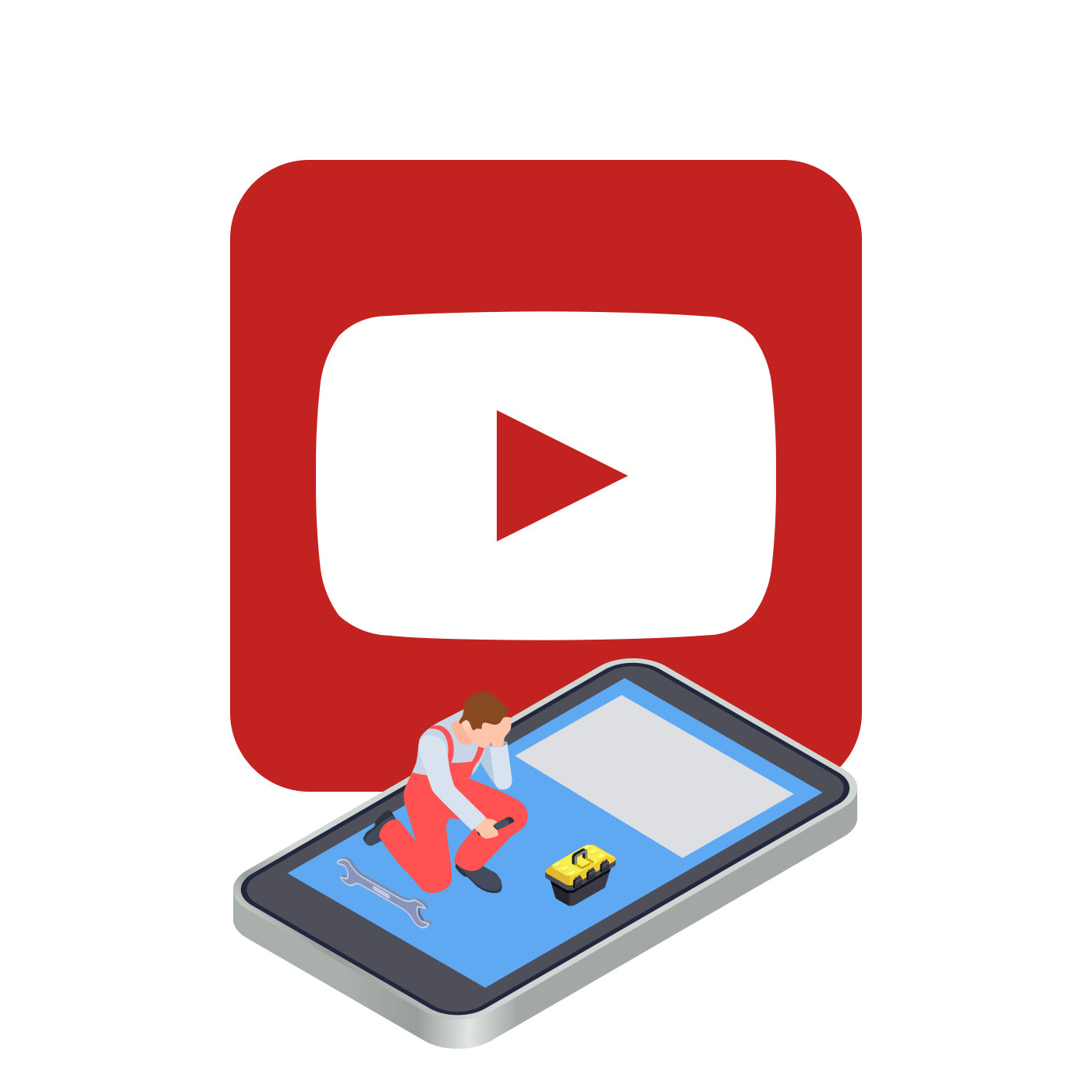 YouTube channel
Installation videos of TOPENS gate openers and accessories.
Stay up-to-date
Blog posts